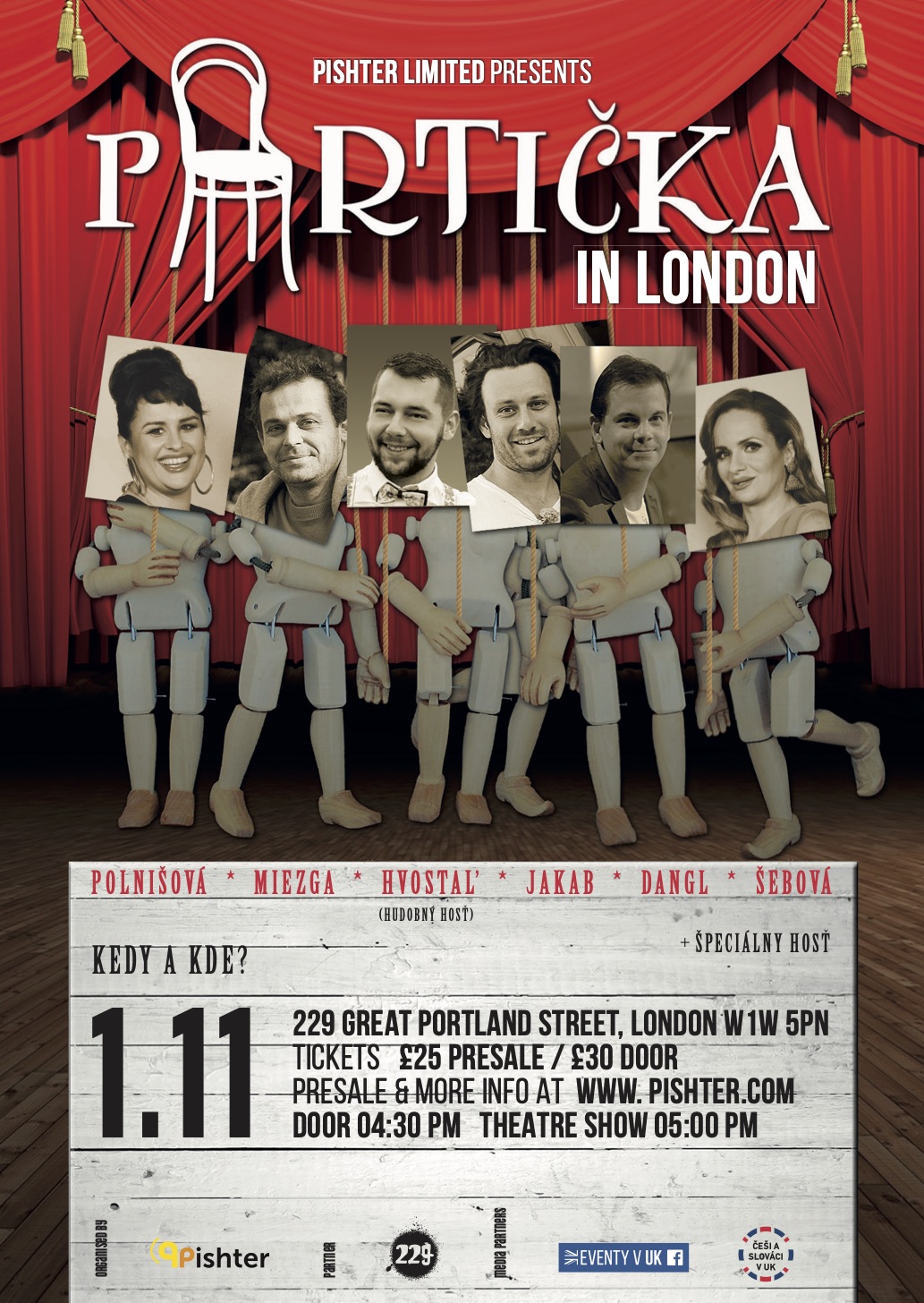 PARTIČKA in LONDON
DATE:
01.11.2020
TIME:
16:30
VENUE:
229 Great Portland St, London W1W 5PN, London
Jedinečná zostava plná humoru opäť vyráža do Londýna. Pripravte sa na notnú dávku zábavy a improvizácie, s touto partičkou bude veslo!
Posúďte sami: Petra Polnišová, Zuzana Šebová, Robo Jakab, Majo Miezga, Dano Dangl hudobný doprovod Robo Hvostaľ a špeciálny hosť
Vstup len pre osoby staršie ako 18 rokov s platným dokladom totožnosti!
This event is strictly for over 18 with valid ID !!!
Zmena účinkujúcich vyhradená!
Performers are subject to change!