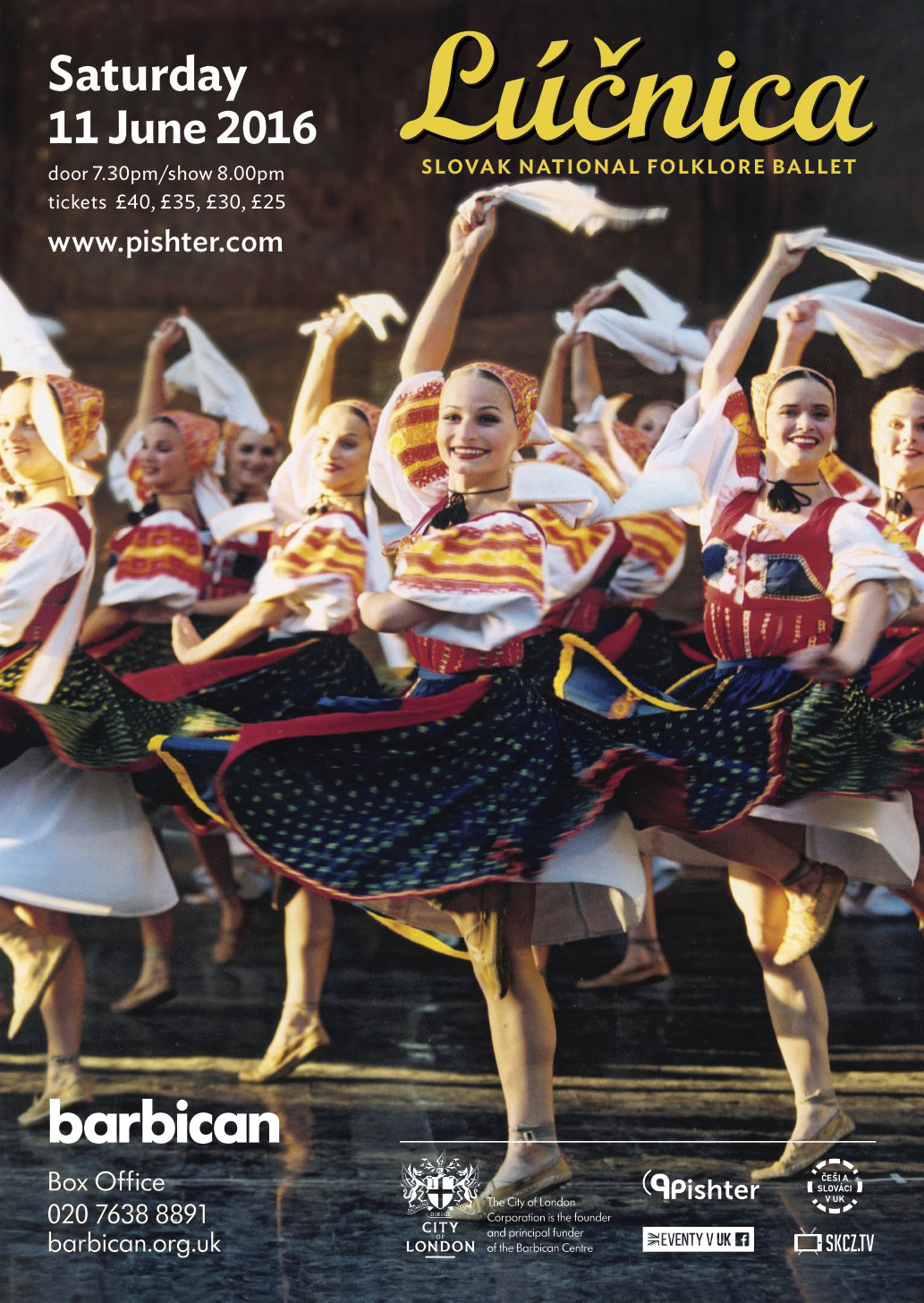 LÚČNICA in LONDON
DATE:
11.06.2016
TIME:
door 19:30 show starts 20:00
VENUE:
Barbican Centre, Silk Street, London EC2Y 8DS
Lúčnica (Slovak National Folklore Ballet)
Spectators in more than 60 European countries, in Asia, Africa, America and Australia have already been thrilled to experience the ensemble´s beautiful, youthful, passionate and inspiring performances.
It is safe to say they Lúčnica is a cultural phenomenon and a diplomat of sorts for Slovakia (Czechoslovakia before 1993), representing it in the most universal language which does not need an interpreter – its original national culture
Note: There are no e-tickets available for this event. Your hard copy tickets will be mailed to your home address. If you have any queries about your booking, please contact us at pishter@pishter.com.

*Online Booking is Closed, We Appreciate Your Patronage!