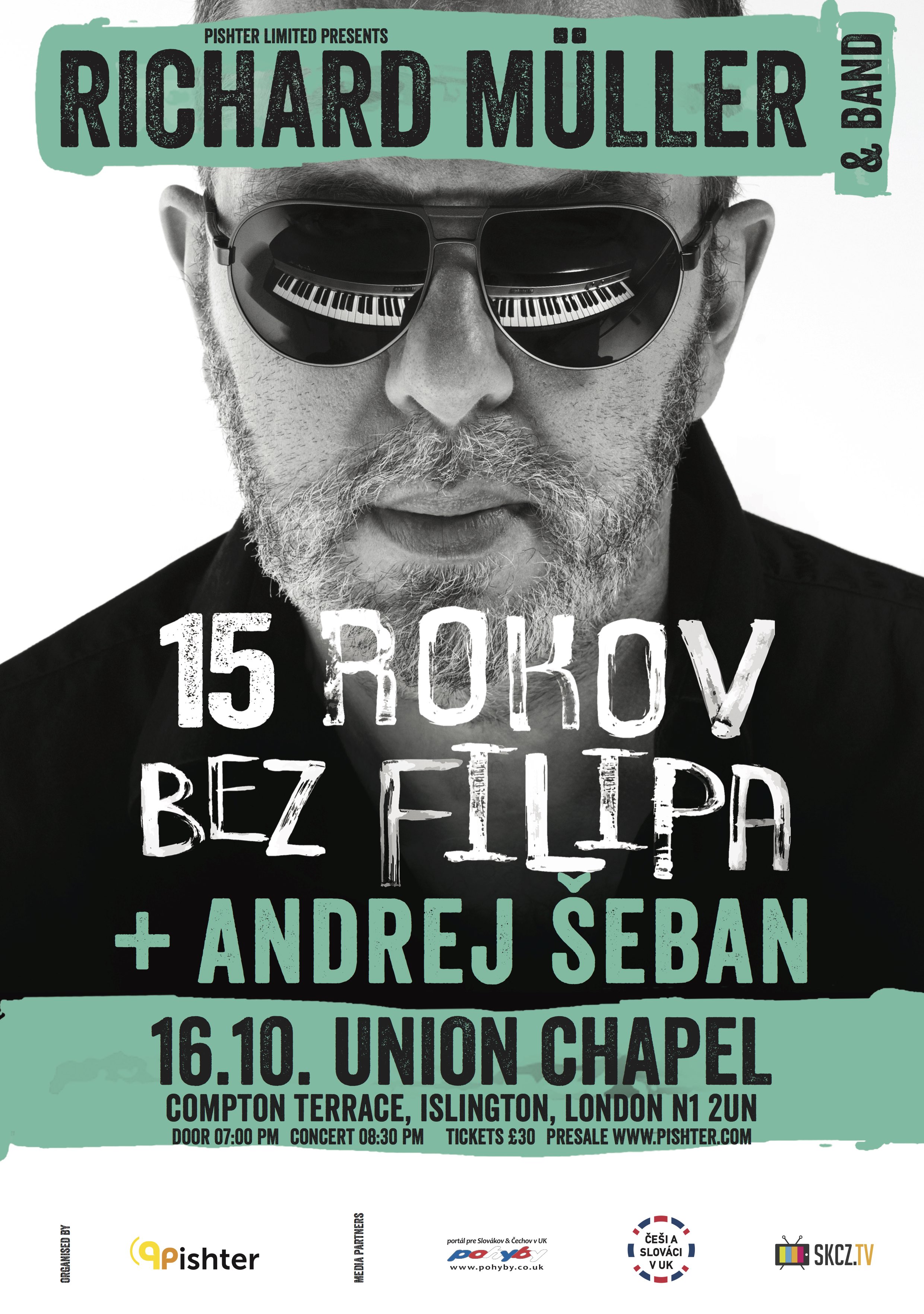 Richard Müller & Andrej Šeban "15 rokov bez Filipa"
DATE:
16.10.2015
TIME:
7pm
VENUE:
Union Chapel, Compton Terrace, London N1 2UN
Richard Müller and his very special guest Andrej Šeban will perform in London on one stage for very first time.
Their program "15 years without Filip" reflects unique musical production by Jaro Filip, legendary artist, who passed away 15 years ago.
The concert will take place in "Union Chapel", stunning venue with amazing acoustic and visual character.