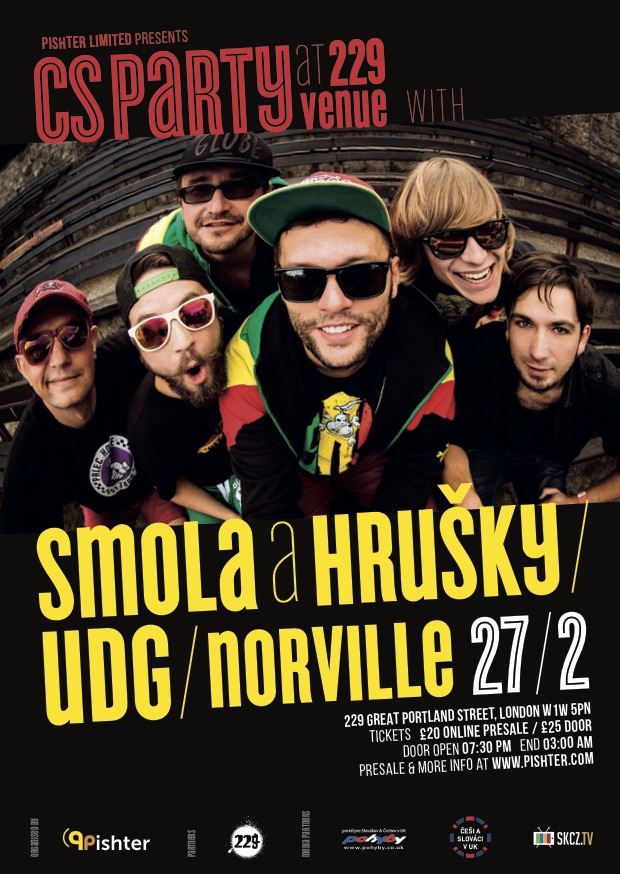 CS PARTY @ 229 VENUE with SMOLA A HRUŠKY, UDG, NORVILLE
DATE:
27.02.2016
TIME:
19:30
VENUE:
229 Great Portland St, London, W1W 5PN
Two great young bands SMOLA A HRUŠKY (Slovakia) and UDG (Czech republic) are coming to join CS PARTY @ 229 Venue for very their first time. Support band NORVILLE. Don't miss it, this will be cool premiere.

*Online Booking is Closed, We Appreciate Your Patronage!