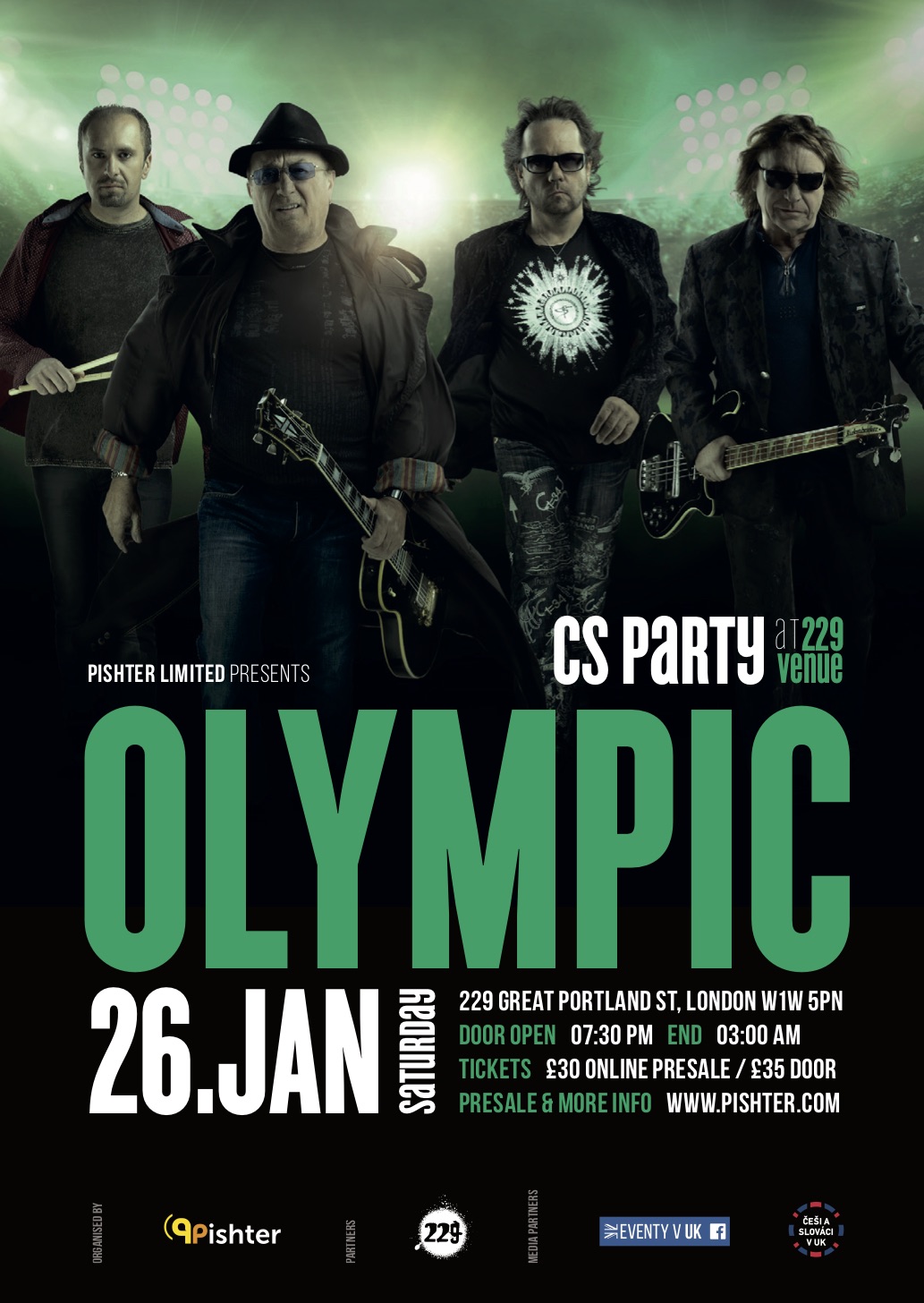 CS PARTY @ 229 VENUE with OLYMPIC
DATE:
26.01.2019
TIME:
19:30
VENUE:
229 Venue, 229 Great Portland St, London W1W 5PN
There is only one czech rock band with such legendary long history – OLYMPIC! Get ready for their hits like: "Dej mi víc své lásky", "Jasná správa", "Želva", "Snad jsem to zavinil já" and many many more.
Just after the concert we will continue with CS PARTY till 3am;
NOTE!!! CS PARTY @ 229 VENUE with OLYMPIC is for standing only, please ignore seating numbers on your tickets generated automatically by our web engine.
Thank you Pishter
POZNÁMKA!!! CS PARTY @ 229 VENUE with OLYMPIC je na státie!!!
Prosím ignorujte čísla sednia na vstupenkách, ktoré systém generuje automaticky.
This event is strictly for over 18 with valid ID !!!
Vstup len pre osoby staršie ako 18 rokov s platným dokladom totožnosti!
ĎAKUJEME váš Pishter

*Online Booking is Closed, We Appreciate Your Patronage!