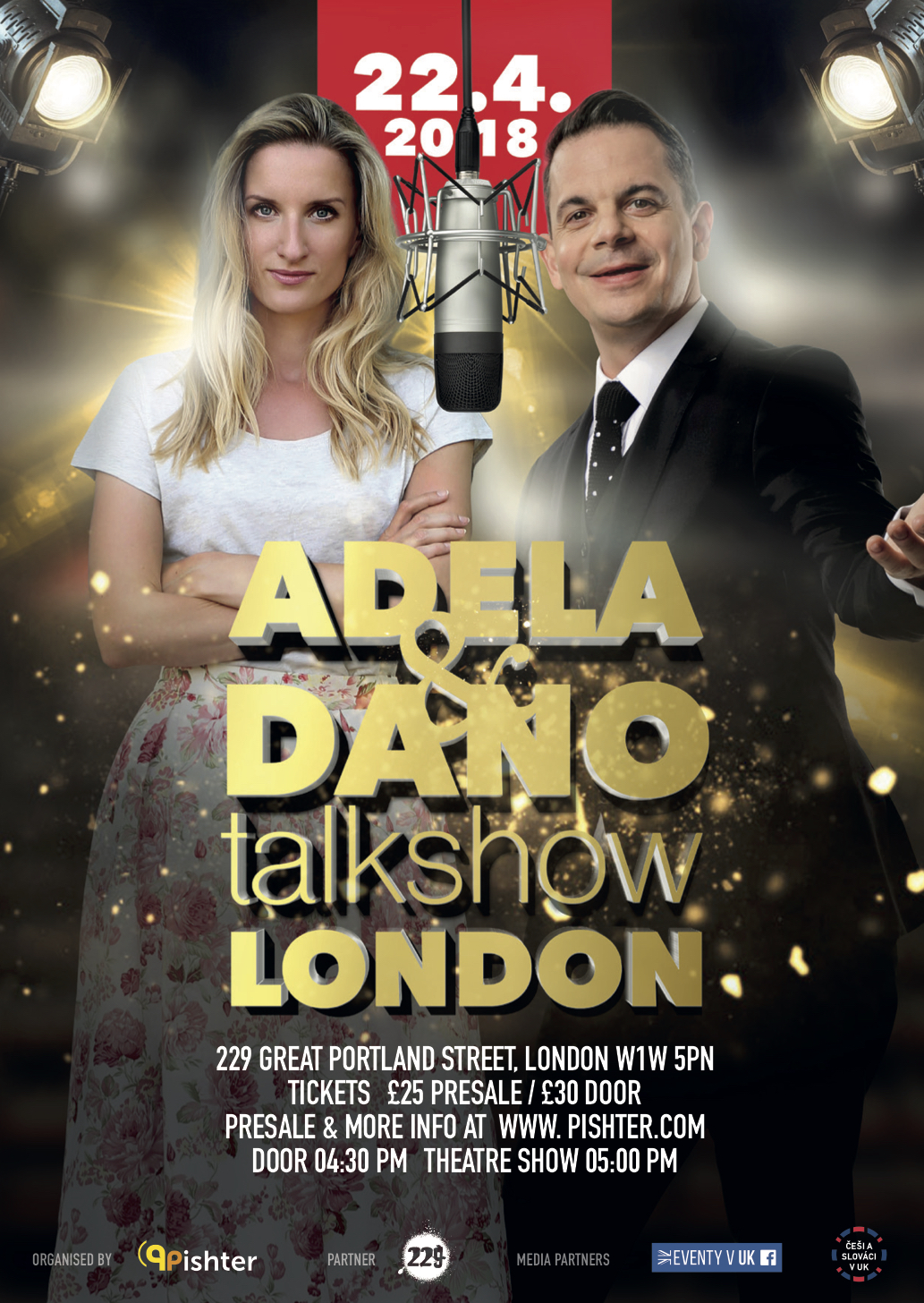 ADELA & DANO – TALK SHOW – LONDON
DATE:
22.04.2018
TIME:
5pm show (4:30pm door)
VENUE:
229 Venue, 229 Great Portland St, London W1W 5PN
Londýnska premiera Talk Show s Adelou Banášovou Vincze & Danom Danglom. Program plný zabavy a humoru s hosťami na slovo vzatými.
Buďte pri tom bude veselo!!!
Vstup len pre osoby staršie ako 18 rokov s platným dokladom totožnosti!
This event is strictly for over 18, access to the venue with valid ID only!!!

*Online Booking is Closed, We Appreciate Your Patronage!